Mosaic Generator Installation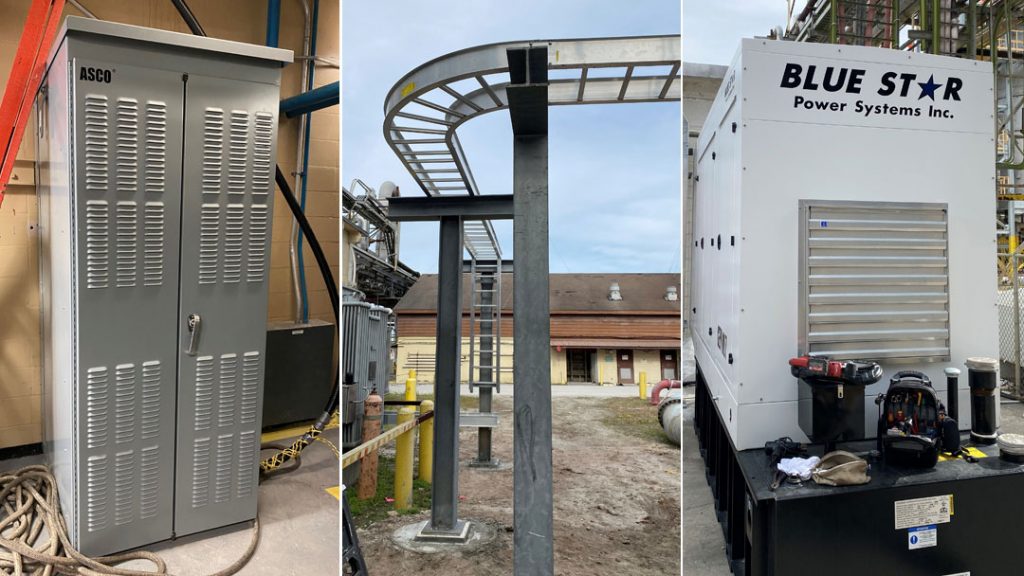 MJM Electric was recently awarded a project for Mosaic at the Plant City facility to install a new standby generator. MJM Electric will be tasked with installing new 24″ aluminum cable tray on new stanchion supports to allow for cable routing between the existing transformer feed and the existing gear being backed up by the new standby generator. The new feeders being installed are Aluminum Interlocked Armor or AIA cable which is standard Mosaic specification for electrical cables.
A new 1200 Amp Automatic Transfer Switch will be installed in the existing MCC room and will allow for the automatic switching of power to the standby generator in the event of loss of normal power. A new wall penetration in the MCC will be required for this new tray and cable routing, as a result an existing penetration will be properly sealed to include fire rated foam. MJM Electric is capable of providing generators and transfer switches, but for this project the new gear was furnished by Mosaic for installation by MJM Electric.