MJM Electric Holds 2019 Safety Banquet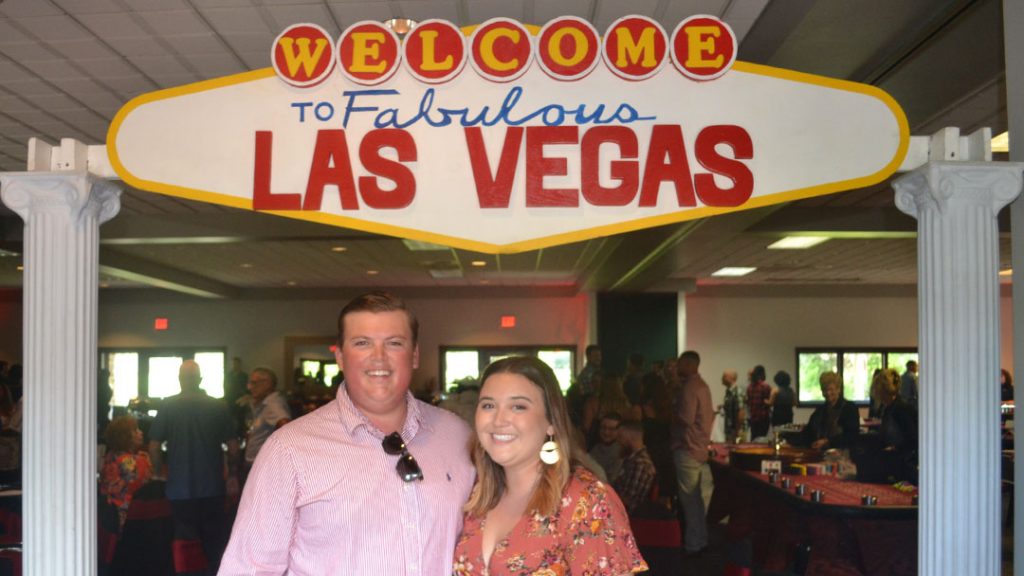 The 2019 safety banquet was a repeat of an employee favorite- Casino Night. The motto for this years banquet was "Safety First- that's how we roll." MJM Electric invited all of the field employees and their spouses to attend this event to celebrate and recognize the safe work performed over this past year. Safety and the performance of safe work is the top priority of MJM Electric. Holding this event annually is a great way to recognize the personnel working in the field who live and work by these safe standards and practices on a daily basis.
During this event we also recognized a long time employee, Chuck Gartley, who recently retired after 30+ years of working safely and diligently for the company. As part of the culture at MJM Electric, Chuck Gartley not only made his safety, but those of his peers, his ultimate goal each day. It is through the outstanding leadership of our senior field employees that we can ensure that this safety first culture survives and thrives from generation to generation.
The images posted with this article show our field electricians that are a mix of young/new electricians as well as those that are more seasoned and carry more experience. We rely on the sharing of knowledge between senior leaders and younger apprentices to avoid preventable accidents and safety incidents.