Saputo Dairy – Raw Area Power Installation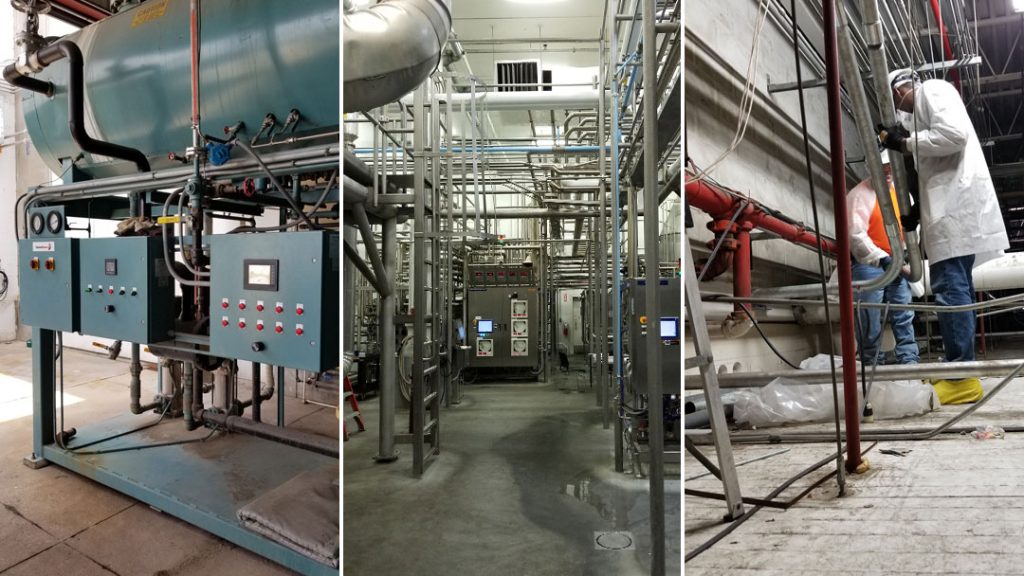 Saputo Inc. is a Montreal-based Canadian dairy company. Saputo produces, markets, and distributes a wide array of dairy products and is one of the top ten dairy processors in the world. They recently acquired Sunshine State Dairy in Plant City and are now in the process of upgrading the existing plant. MJM Electric is currently working on multiple projects including the Raw Area upgrade.
This project consists of upgrading the conduit to stainless steel, installing new stainless steel cable tray and installing new LED light fixtures. We are also involved in the Aseptic Tank Project installing new PLC, RIO and HMI panels for the new tanks being installed. An additional part of the scope of this project is installing power, controls and network cables to the new skids.
This project also requires new installation of stainless steel conduit and cable tray in all of the production areas. MJM Electric is also working on the Raw Corridor Power and Controls requiring us to provide power and Ethernet for the new control cabinet being installed. Lastly, we are tasked with getting the control wires to each tank to control the High Level sensors, Low Level sensors and Temperature sensors.