Alex Willis Leadership Training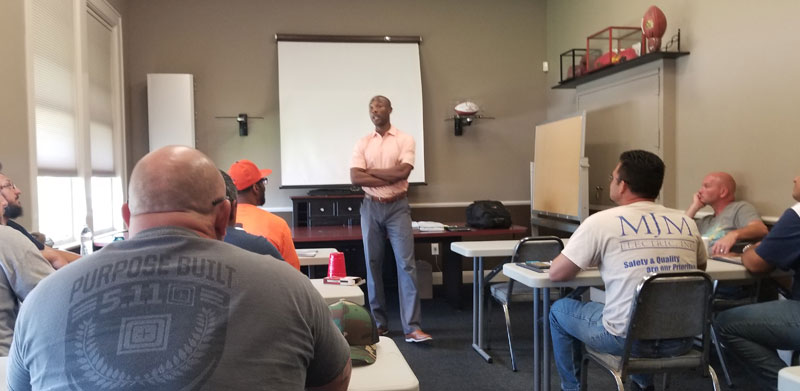 MJM Electric has been investing in a leadership development program for both office staff and our field leaders since 2017. The program is lead by Alex Willis of Leadership Surge. His leadership development program, 1st & 5, gives employees the skills they need to become successful leaders in the trade industry. Through a combination of live training, video and on-the-go training modules, MJM Electric employees are learning how to identify problems, find solutions, as well as how to manage both their professional and personal lives.
Alex Willis is a native of Jacksonville, Florida. He graduated from the University of Florida with a Bachelor degree in Business Administration. He also received a Master's degree in Entertainment Business from Full Sail University, where he was the Salutatorian of his class. Alex was a walk-on player for the Florida Gators and member of the 1996 National Championship football team. He later received a full scholarship and was elected team captain in 2000. He also played for the Tampa Bay Buccaneers under Coach Tony Dungy.
Alex has excelled in Financial Services, Pharmaceutical Sales and Business Development. At Northwestern Mutual, Alex ranked 3rd in sales production for the Southern Region. He ranked 5th in the nation for Eli Lilly in marketing total portfolio sales. Alex has successfully raised over $1.5 million for startup companies and has been instrumental in setting strategy and vision for leadership within these companies. He has spent the last 15 years working with companies to improve the leadership culture within organizations. His company Leadership Surge values people over process, and focuses on a holistic, strengths-based approach to leadership. They create a fun, interactive, experiential learning environment for emerging leaders.